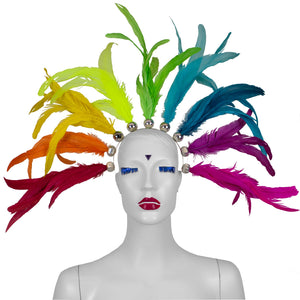 Be a prismatic ray of light in the Ray of Light headdress. Brighten any space you glide into.
All accessories are made to order  and requires up to one week to construct. 
Gradient of rainbow feather
Silver beads
silver headband
For international orders customs are not included and must be handled by the customer/importer.